Sacred & Unique Wedding Ceremonies
Your Sacred and Unique Santa Barbara Wedding
Santa Barbara wedding officiant Dani Antman performs interfaith, religious, and spiritual wedding ceremonies. Ordained as an Interfaith minister in 2004, she believes it is an honor and a privilege to officiate your wedding! Dani specializes in creating custom, warm-hearted and touching wedding ceremonies that your guests will remember.
She loves to combine different traditions and customs, along with rituals, readings, and blessings that reflect your love for each other and your religious beliefs.
For this most special day of your life, Dani will guide you through the planning process: from discussing details of your own unique love story, to creating the ceremony and walking down the aisle. Dani sees this as a co-creative process, and your input is welcome!
She is also available for baby namings, commitment ceremonies, and memorial services.
Fees vary, depending on the length of the ceremony and location. Filing the license and all meetings are included. Attending the rehearsal is extra.
Let's get started! Call today to set up a free consultation.
Angela said…
"Dani was absolutely amazing. She went above and beyond what we expected."
Wedding: 08/18/2018
Peter said… 
"Dani is a gift from the Heavens! She embodies all the paths that lead to the light". Thank you from the bottom of our hearts. We are finally home and couldn't be on a higher vibration. You were outstanding and such a blessing to our special day. Our hearts are filled with immense joy and appreciation. 
Wedding: 10/01/2016
Rosa said…
Dani made our wedding ceremony so special! I wanted to have our ceremony written at least 6 months before the wedding. I found Dani through yelp and as soon as I spoke to her on the phone, I knew she was perfect for our ceremony. The next day Dani was writing our ceremony and it was finalized within a week or two. She really captured or personalities and worked with us to make the changes we requested so that it was exactly what we wanted. The week before our wedding, we met with her to do a quick rehearsal and she provided pointers that made all the difference on our wedding day! She is so kind and patient and really wants you to have the best day ever on your special day. I would hire Dani again in an instant!
Michelle said…
We are beyond thankful to Dani for officiating our beautiful wedding ceremony! It was very heart felt and will live in our memories forever. Dani took the time to carefully craft a personalized and detailed ceremony that captured the essence of our love story. She was very flexible and worked closely with us to ensure that our wedding was truly unique and special. She even sent us a draft of our ceremony so that we could review and make changes, if needed. The different components of the ceremony, such as the blessing and readings, flowed nicely and her delivery was beautiful. It was a truly emotional time for us, and our guests. We are very grateful that we found Dani and would recommend her to anyone looking to have a memorable wedding ceremony! Michelle and Gerardo Rojas
Wedding: 10/12/2013
Leah said… 
My husband and I were fortunate enough to have had the opportunity to call Dani our wedding officiant. Dani is a kindred spirit and has a very kind a gentle soul. Within minutes of posting our request, Dani was emailing and Skype-ing with us. She takes pride in her role as officiant and takes time to develop a personal and unforgettable ceremony. Working with Dani was a stress free and enjoyable experience. If you have the choice, choose Dani! You won't regret it!"
Wedding: 12/15/2013
Staci said… 

We needed an officiant at super short notice. We were having a small, standing only ceremony in Solvang, CA. Our guest list was only 12 people. We wanted a short & sweet vow exchange, but we did not write our own vows so we also needed the officiant to provide vows. My husband is not religious, whereas I have a strong religious background. Our guests were of mixed religious views as well. I thought her ceremony and blessings were perfect so I asked her to include them. The day of our wedding Dani was absolutely wonderful. She could not have done a better job. Even my non-religious husband said he was glad I kept the "blessings & God-stuff" in our ceremony. From the uber-religious (eek! female clergy?!) to the totally atheist, every single person in our party gave her rave reviews. 
Wedding: 11/21/2014
Services Used: Officiant
Reviewed On: 06/28/2016
"Dani was exceptional in capturing special personal comments about our long history together as a couple. She created a beautiful ceremony for our blended family. Even though we had not met Dani in person until the day of our wedding we had an immediate connection. Dani thank you so much for making the most important part of our day memorable. Johnny & Tricia Alejo"
Wedding: 2+ years ago
Services Used: Officiant
Reviewed On: 06/27/2016
Kara said… 

From the moment my fiancé and I met Dani we knew we wanted her to marry us. She was so friendly and just "got us". Dani created a beautiful ceremony that perfectly captured our love and incorporated our 5-year old son as well. She even included a quote by Bob Marley- my husband's favorite! We would recommend Dani to anyone getting married!
Briana said…

My husband and I were married a few months ago, in Santa Barbara by Dani, and we couldn't be happier with the ceremony and the work she put into it. Dani sent each of us a series of questions about our relationship and feelings about marriage. She then took our answers and blended them to create a beautiful ceremony! Before receiving the text, we had thought about writing our own vows, but she was able to capture our hearts so completely, we felt it wasn't necessary. My husband and I come from different cultural and religious backgrounds (Jewish and Buddhist), and Dani infused aspects from both in the ceremony. I felt that each of our families and our traditions were honored, and that our unique qualities were able to shine. Best day of my life, and I'm so happy Dani was a part of it!
Wedding: 02/06/2016
Jack and Carolyn said… 
If you want the warmest, most loving and caring heartfelt experience, do yourself a favor and select Dani Antman to perform your ceremony!!! 
Wedding: 08/20/2016
Jackie said… 

My fiancé and I decided to do a small intimate destination wedding in Santa Barbara. We planned everything without having met the vendors before and it turned out spectacular! It was so wonderful to find Dani! She made everything so easy and personalized the ceremony exactly how we wanted it! It was like she had known us for years! Our guests even commented on how great of a job she did and was very impressed. Dani put together the bulk of the ceremony and gave us the freedom to make any additions or subtraction. She responds quickly and helped make our wedding fun and stress free! 
Wedding: 09/15/2016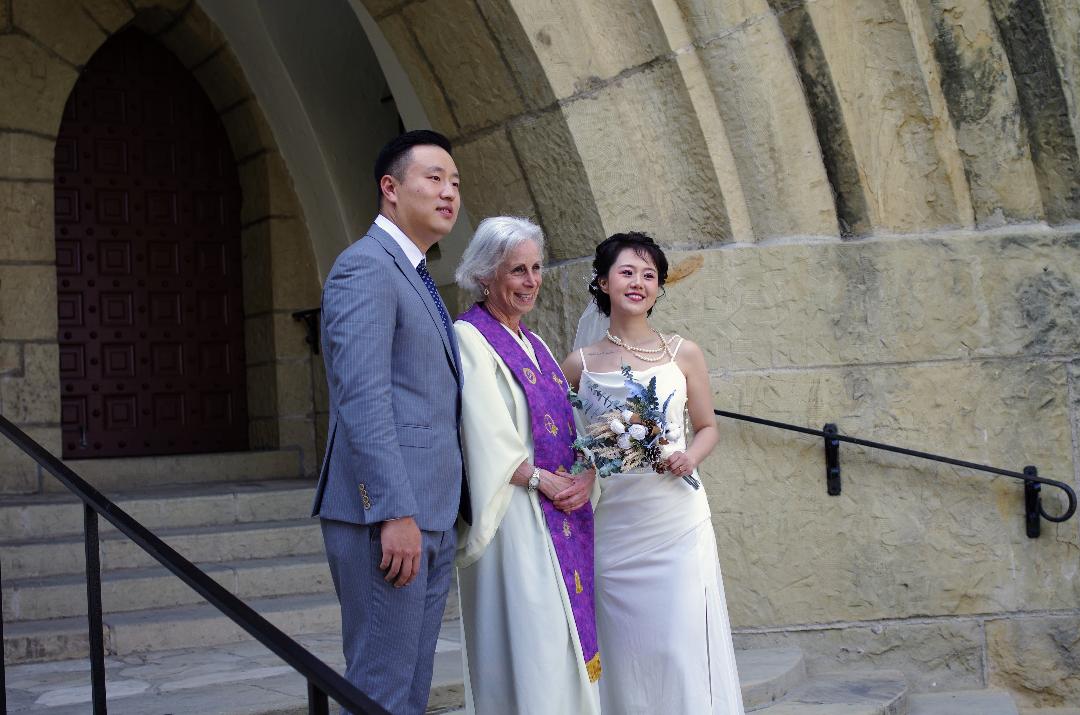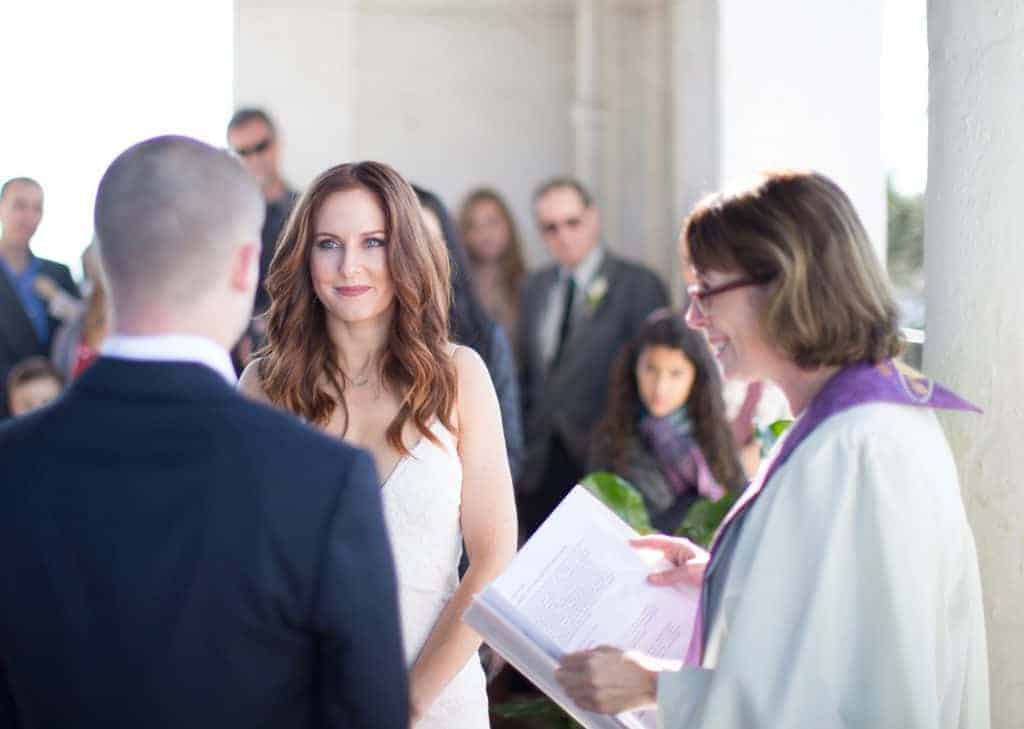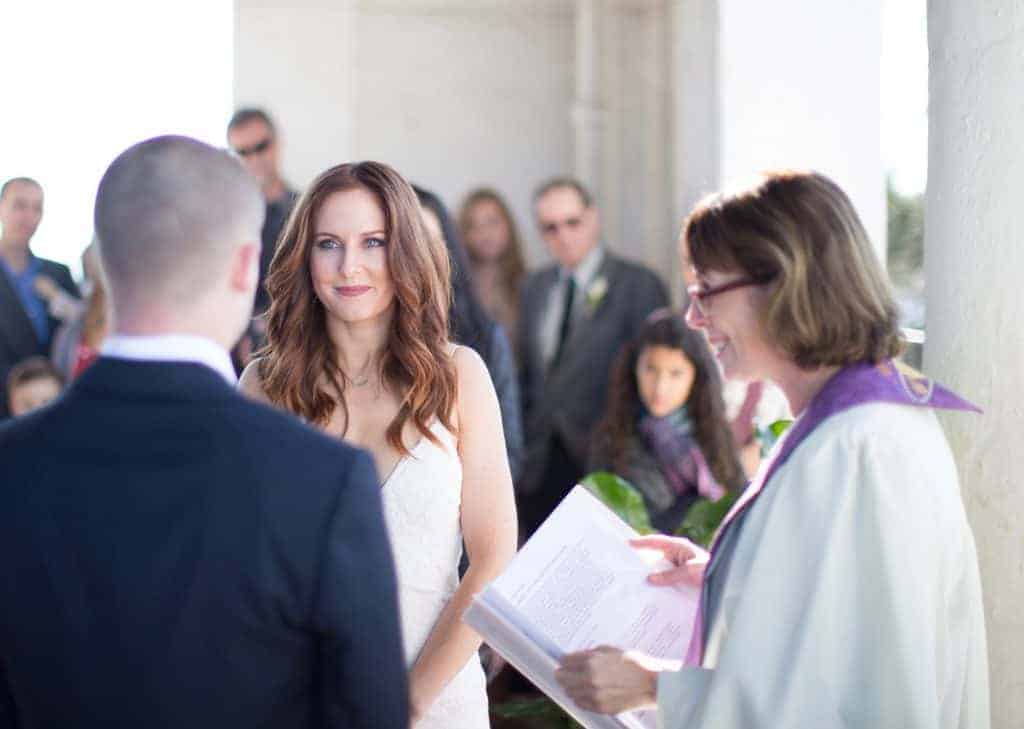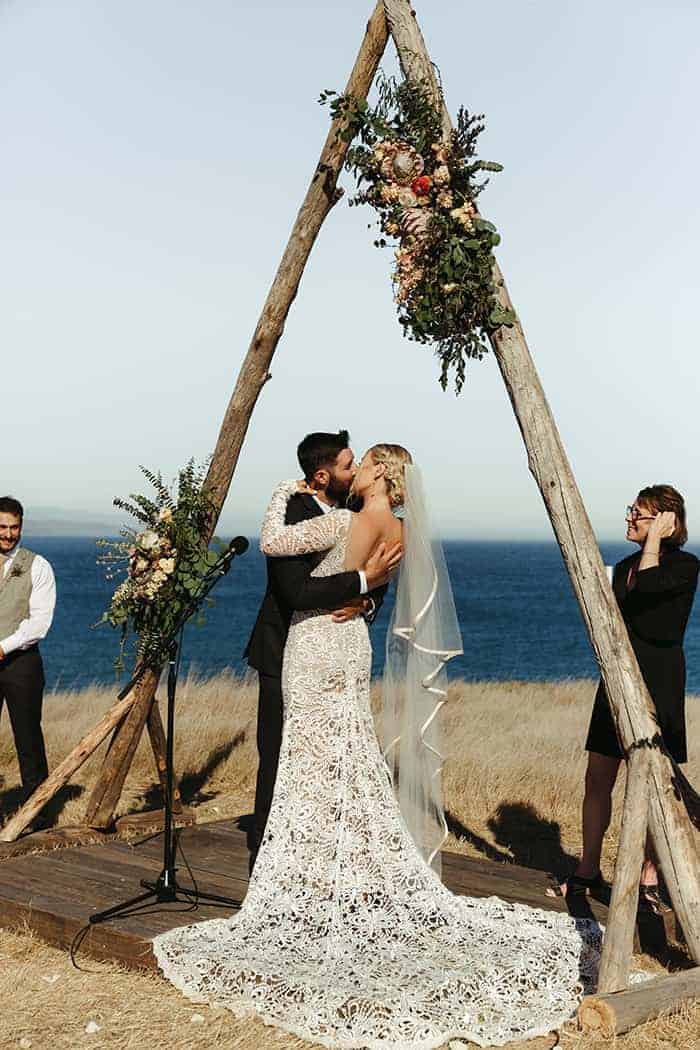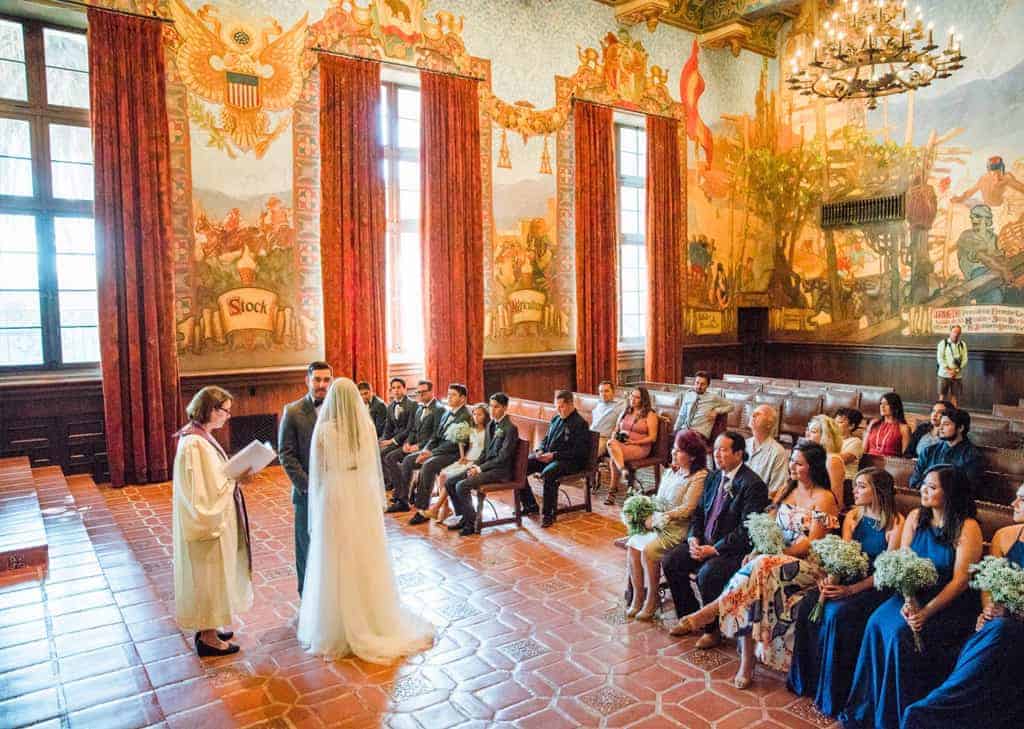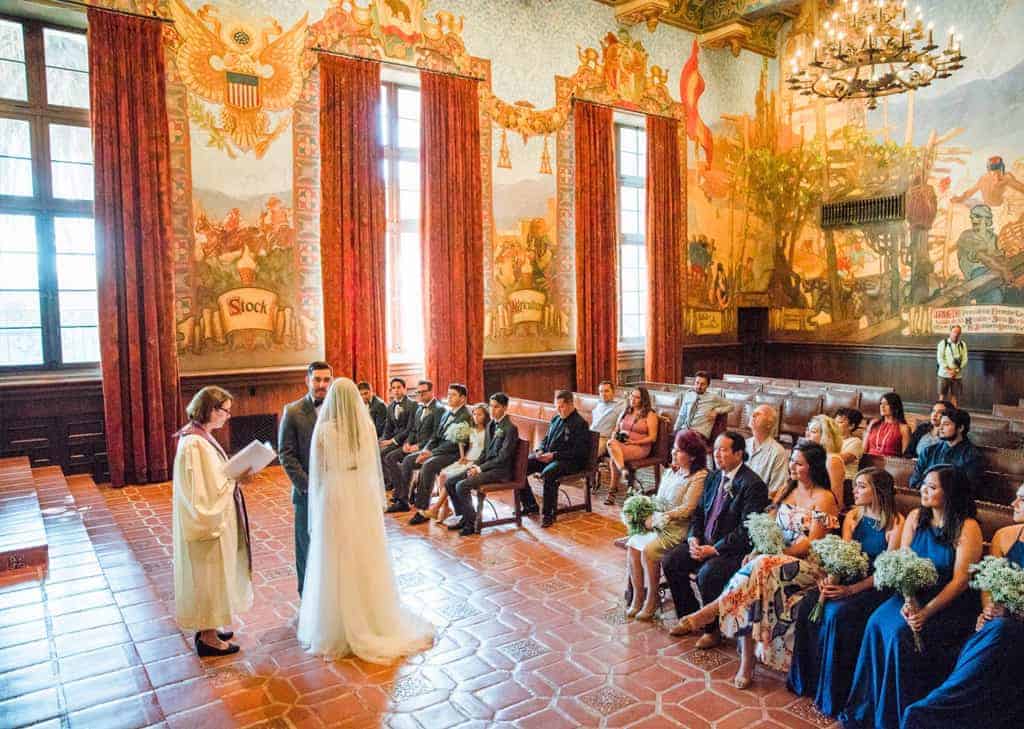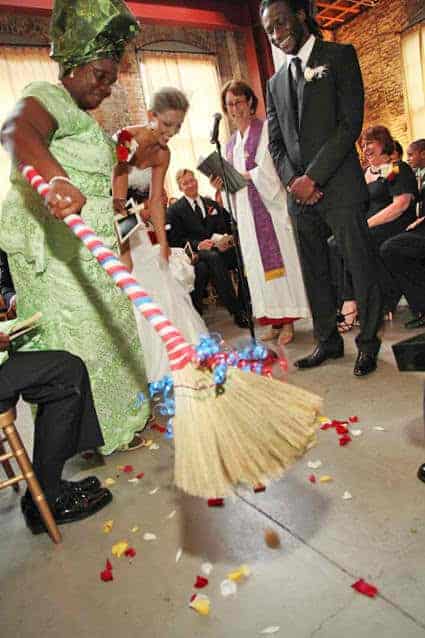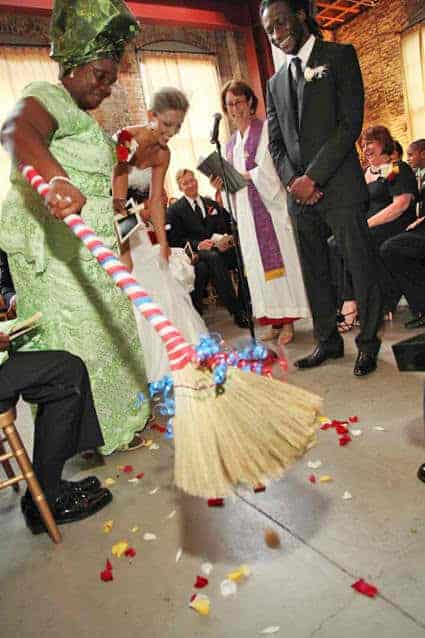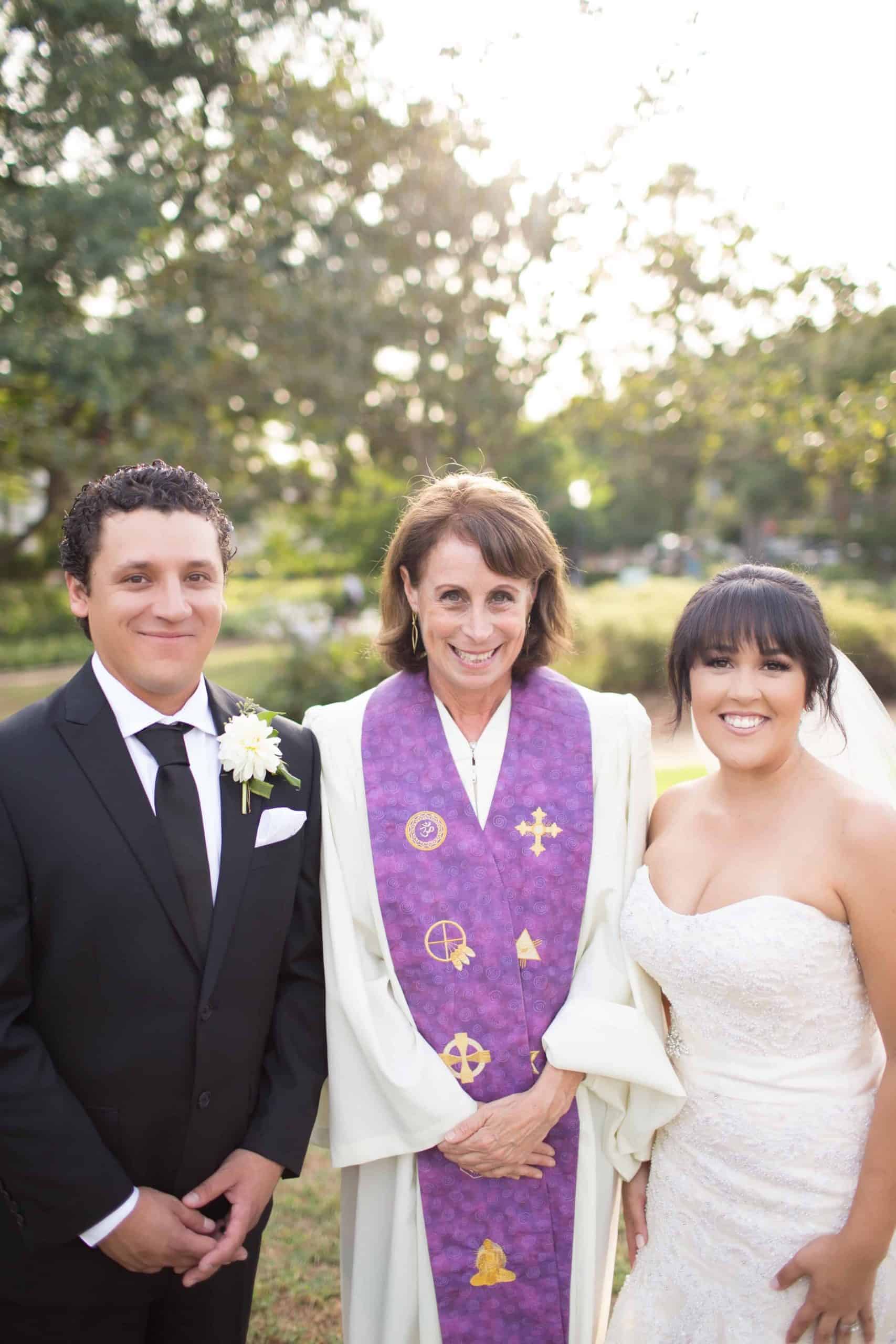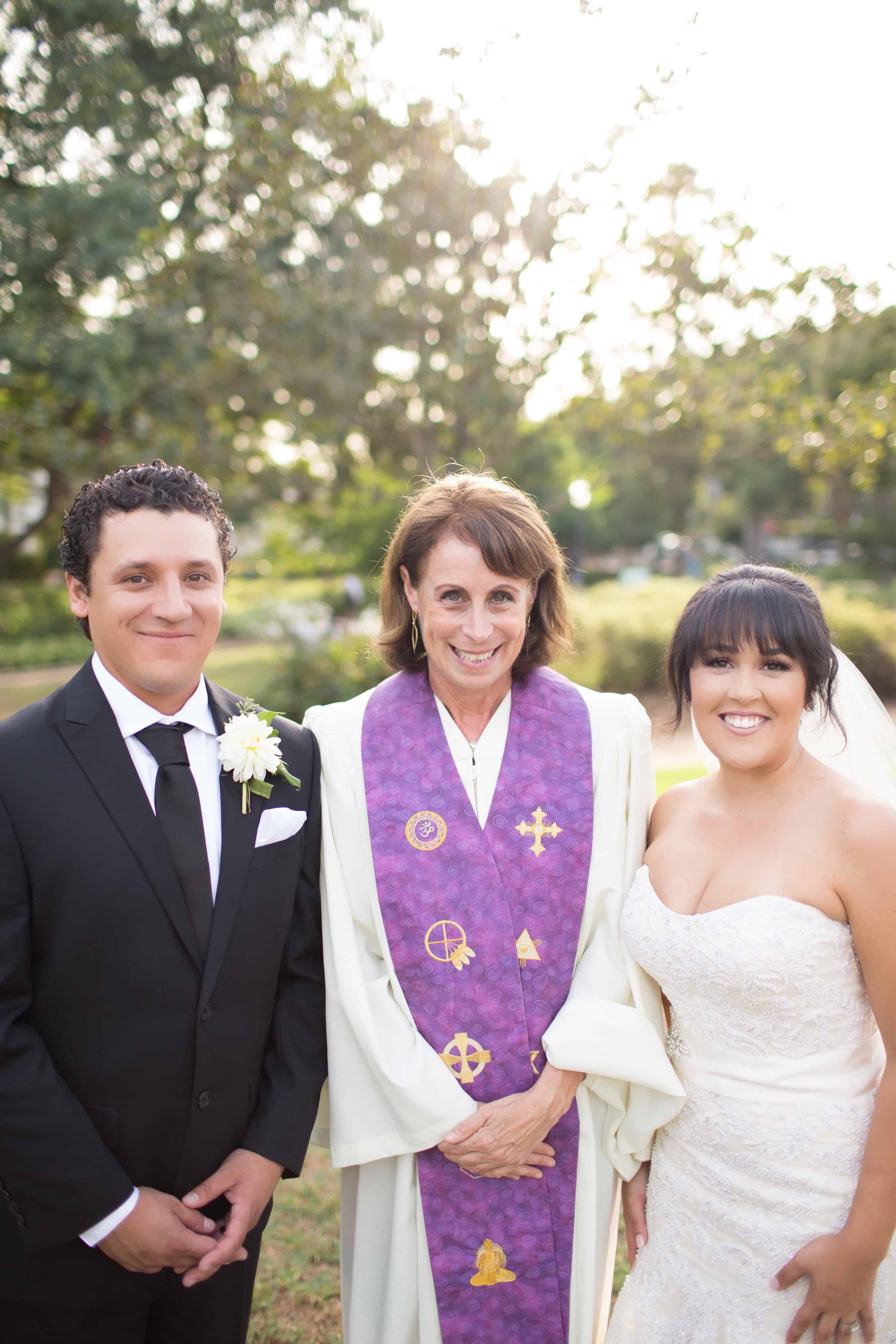 Here is a list of wedding rituals you can choose from:
Christian:
Unity Candle
Offering of Roses to Mothers of the Bride & Groom
Tying a Three-fold cord
Celtic:
Handfasting
Jewish:
Breaking of the Glass
Circling the Bride Seven Times
Standing under a Chuppah
Mexican/Phillipino:
The Lasso and Exchange of Coins
Buddhist:
Exchange of Red String, Endless Knot or White Ceremonial Scarf
Japan:
Exchanging sips of Sake
Hawaii:
Exchanging Leis
Germany:
Log Cutting
Africa:
Jumping the Broom, or a Fire
India:
Stealing the Groom's shoes
Universal:
Releasing Doves or Butterflies
Tree Lock Ceremony
Sand Ceremony
Time Capsule Box
Sharing a Glass of Wine