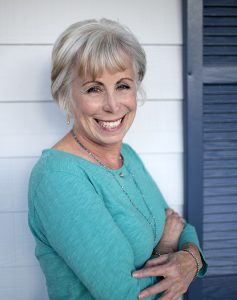 After attending my first life changing class at the Barbara Brennan School of Healing, I have never looked back. I knew that I had found my life's purpose: to help people shift the blocks in their energy field so that they could lead freer and more productive lives. Learning to perceive and affect the human energy field or "aura" radically changed my perception of the world and opened my eyes to what is possible for human beings. After graduating from the four year training in Barbara Brennan Healing Science, I became an apprentice teacher at the school for two years.
I discovered a deep spiritual connection to the Jewish mystical path of the Kabbalah, through a four year training in Integrated Kabbalistic Healing, at A Society of Souls. For 9 years, I was a senior teacher and supervisor at A Society of Souls, leading workshops across the U.S.A. and in Europe.
In order to understand the human psyche at a much deeper level, I completed another three year training at the Center for Intentional Living, in psychology, trauma, behavioral therapy, and object relations.
Since trauma and abuse are so pervasive in our society, I became a Somatic Experiencing Practitioner, (the work of Peter Levine), completing certification in 2012, allowing me to have mastery in working with abuse and trauma. I finished advanced training in healing complex trauma, completing Steve Hoskinson's Organic Intelligence 96 hour training in 2016.
The work of helping others requires that I delve into my own psychological and spiritual issues, therefore I have a life long commitment to self exploration through therapy, supervision, yoga, and spiritual inquiry.
Ordained as an Interfaith Minister in 2004, I gained an understanding of the universality of all spiritual paths and now enjoy the honor of officiating weddings, funerals, commitment ceremonies, and baby namings.
My spiritual path is universal but heavily influenced by both Kabbalah and Kundalini Science.
In 2002, I experienced Kundalini awakening through the practices given to me by Patanjali Kundalini Yoga Care, and their directors, Swamiji Chandrasekharand Saraswati in Rishikesh India, and Joan Harrigan in Knoxville, TN. This sacred and life changing experience unfolded over 14 years of intense supervised spiritual practice. It has led to steadiness of consciousness and the ability to help others on the spiritual path.
Retreats with David LaChapelle, (deceased) have been very influential in developing my ability to perceive energy fields, be grounded in spiritual life, be of service to other beings, and to recognize in each person their essential self.
I teach classes in Kabbalah, meditation, and healing, and lead support groups for spiritual awakening online.
After graduating Rabbi Shefa Gold's training in Hebrew Chant, I have developed a workshop called Shiviti: Creating a Jewish Meditation Practice. Contact me if you would like to bring this workshop to your synagogue or community center.
I also work as a wedding officiant and Interfaith minister in California.
Inspired by Kabbalistic meditations practices, I created Divine Wrapsody, a line of silk prayers shawls inscribed with Hebrew names of God. These shawls actually transmit the resonance of divine names as you wrap your self within them.